Details
Details

Category: Blogs
Published on Wednesday, 22 February 2012 23:41
Written by Swinger Wife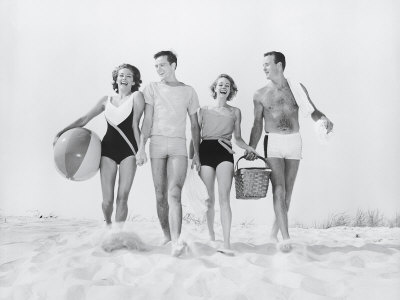 The hubby & I arrived not having a clue what to expect on our "adult only tempting vacation" other then lots of booze, fun and sexiness. Just the clothing I packed alone was going to make him excited for this trip. We were prepared for the themed nights, school girl, white dress, lingerie night and of course the topless pool! I even went so far as to choose bikinis with cute bottoms because the plan was to join the fun and go topless! We had talked about weather we would be interested in having a "soft swap" experience should it come up. I think most people who visit this place are interested in an experience but have no idea where to even begin starting something. And we were in that boat. How do you bring it up? Will people wear neon signs that say "I swing, do you?" Will there be code words we would have to learn? It was all confusing, exciting and arousing!
We arrived just in time for lunch, headed to the buffet where we had very little to eat and the margaritas started flowing. Before I knew it I was in the pool being asked to play my first game. I'm not terribly shy, I grew up doing theater so I have no problem being in front of people and doing silly (or sexy) things. I also like the fact that getting up in front of the crowd lets people know I am fun and approachable and I'm always looking to meet new people. So as we are waiting for this game to begin they are pouring watermelon flavored something or other down our throats. And I turn to the bar after one (a little jealous most people already had cups in their hands, I needed to catch up!) and order a watermelon martini. Wow, did that go down like candy! As we are waiting for this game to start I had a few more shots and a few more martinis. Then the game begins. You have to give up your bikini top to one of the three guys standing at the edge of the pool, no big deal I planned on doing the topless thing anyways. Well if you gave them your bottoms as well they got extra points. Hmmmm, not sure how I felt about this. I look over at the hubby & he gives me a nod and the thumbs up. Ok, I will think about it, better have another martini to help the decision process. The game starts and I end up giving it all up. After the game, one of the employees tosses all of the suits in the jacuzzi. You had to sort of get out of the pool and bare all to get your suit with everyone watching. All in all it was fun!
After that people seemed to know me, the staff would ask hubby & I to participate in games quite often because they knew we were willing. We won a few bottles of champagne and some cheap shirts but it was so much fun. The best part was getting to know other people vacationing. On lingerie night I was picked for one of the sexiest dressed. There were 10 of us who paraded down the stage and were quickly whittled down to 5. Then the way they would pick the top winner was a contest. As soon as I saw the pole stage being brought up hubby caught my eye and we both knew I had this in the bag. I have been taking pole fitness classes for a while and some of the other ladies knew that. They already didn't want to go up against me. The first woman did a really great job even though it was her first time on the pole, she even tried to climb it, I was so proud of her & told her so afterwards. I went third and boy did I wow them! I climbed to the top of the pole, did a very simple lay-back and a handstand. The crowd loved it. All fully clothed. The last two people had to pull out all the stops. One just grinded topless on the pole, and the other bared all. They were both great but I guess the crowd loved the tricks because I found myself winning the contest and a bottle of cheap champagne! The best part of the win was to come a little later. As I'm walking from the club where the contest  was held, so many people were congratulating me and telling me how great I was. Then I met her. The woman who would make it all happen! She stopped me and told me she knew I was going to do something great because of the way I checked the pole for stickiness before I started. She was from England and takes pole fitness classes too! We talked about pole for what felt like hours. She was beautiful and sexy and we had a lot in common. Finally the men came over and when they were bored listening to us go on and on about our favorite move, grip and shorts they started talking to each other about what we were into. Hubby explained that we were new to this but somewhat open-minded. I thought I might be bi-curious, and we would be interested in a soft swap. The men hammered out the details while we talked about bruises and the butterfly pose and before I knew it we were headed to our room. They came a few minutes later just to give us time to discuss whatever we needed to. I was pretty nervous but as soon as they came in the room, I was less so.
She came in and almost immediately started kissing me. We moved to the bed and made out a bit. It was decided that we would play and let the men watch and at some point maybe invite them over. She was an amazing kisser, but I had a hard time getting out of my head. You know how it is in there, "OMG, I am kissing a girl, this is weird. Is it weird that I am turned on? How am I doing? Does she like what I am doing? Why won't the men take their eyes off of us, it's making me feel like I'm in a porno? I wouldn't mind it so much but should I suck in my stomach a little since I have an audience. Why is it so bright in here?" After we made out for a while she went down on me. It was great but again, I had a hard time getting out of my head and just relaxing, enjoying. After a while we stopped had a bit to drink then I asked her if I got a turn. She was impressed that a newbie was willing, apparently in her experience most first timers just let other people dig in. Well I wanted to show her that I could have some talent, and I think part of me wanted to be able to say I have done it. But also I was just really turned on and wanted to give it a go. So I went down on her. It was a bit easier for me to be giving rather then to be receiving. The only questions I really had tumbling around in my head were "I wonder if I am doing this right and is she enjoying it? I hope she isn't faking it!" After she came we sat and talked a bit more then decided the men had been so well behaved we should let them come over. We gave our own men bj's and then her man suggested we give my hubby a double bj, one more of his fantasies come true in one night! Check! After a bit of that I let her enjoy hubby while I worked on her man.
Afterwards it wasn't awkward, they were such sweet people. My hubby & I have had many discussions about this night and we are so grateful to have found this couple as our "first". They were gentle and very much moving at our pace. They kept it fun and light and had so much information as they have been in the lifestyle for a while. They told us about house parties they had been to and what goes on. They also gave us the name of a few websites we could go to to meet others in the lifestyle. All said and done we both felt that this was, for us, the best first time. Since we were eased into it we discussed that we would feel comfortable moving on to a full swap should it ever come up. Hubby was on line the next day signing up for lifestyle websites and looking into clubs in our area (there were a few!). We both came away with a desire to make this our life. To begin to enjoy sex and the human body. To make sex fun and exciting. We feel that as long as we keep the lines of communication open to each other and make sure that whatever situation we are in that if one of us is uncomfortable in any way we will get out of it. We are madly in love and feel like this lifestyle does nothing but bring us even closer together.